Component 1:
A personal resilience health check
48 questions with numerical answers completed by each participant beforehand. During the session, each person will receive a summary of their health-check. We will then reflect together on the group scores, building self-awareness, and helping crystallise key areas of growth to pay attention to in the future.
Component 2:
An exploration of factors that contribute to resilience and how they relate together.
This reflects on four possible responses to adversity, before unpacking our own resilience model, including relationships, discipline, emotional intelligence, purpose, passion, worldview, inner strength, coherence and moral courage.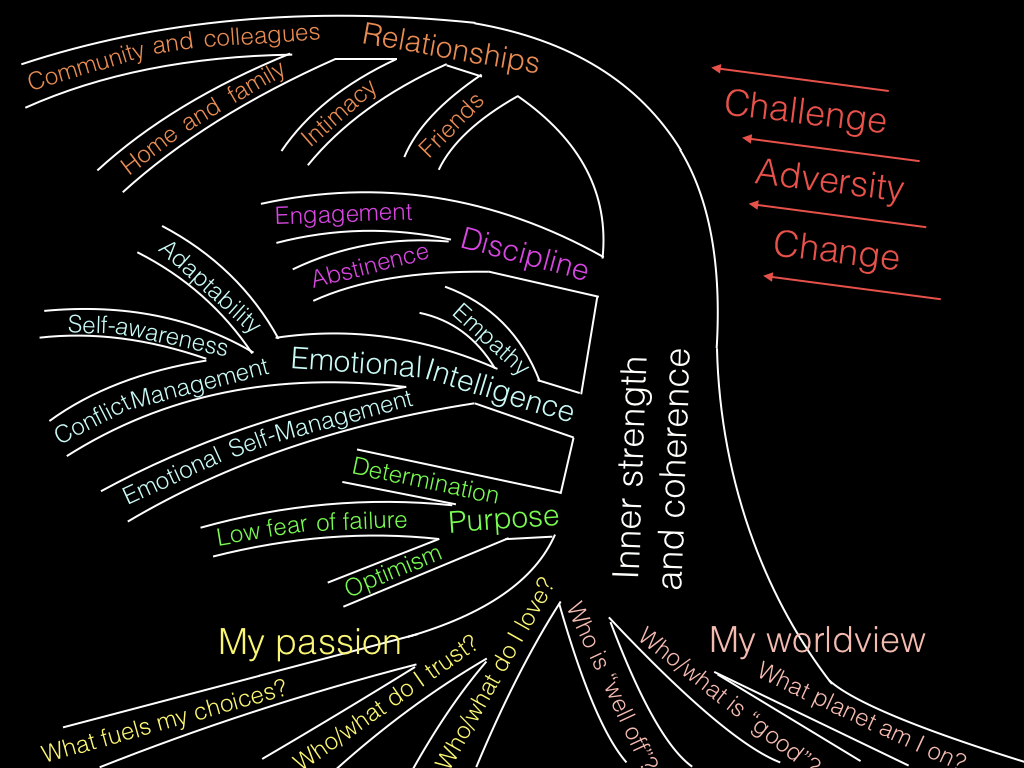 Component 3:
Training in self-awareness, empathy and storytelling (Day 1)
A highly practical and interactive workshop on how to look and listen well, while growing in self-awareness and practising storytelling. This builds emotional intelligence while strengthening a sense of identity and integrity through storytelling. In the four day option, the storytelling thread will continue, while focusing successively on relationships (day 2), discipline and purpose (day 3), courage, values and worldview (day 4).
What's included (for 20 people)
half day
£500 + expenses
full day
£1000 + expenses
4 days + coaching
£8600
health check & report
y
y
y
health check summary


y
y
overview of what contributes to resilience
y
y
y
support networks
y
y
y
emotional intelligence
y
y
y
empathy
y
y
y
self-awareness
y
y
y
storytelling
y
y
y
listening
y
y
y
inner strength


y
y
coherence


y
y
in depth overview


y
y
purpose


y
y
conflict resolution




y
personal boundaries




y
discipline




y
passion




y
worldview




y
moral courage




y
1-1 coaching (5 hours)




y
Download the research report